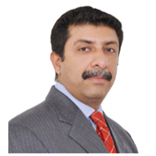 NAR-INDIA, the apex national level Organization of realtors, after its highly successful 7th Annual Convention in Bangalore will now hold its 10th Annual Convention in Bangalore, India, on the 23rd - 24th - 25th October, 2018, at the Sheraton Grand Bengaluru Whitefield Hotel & Convention Center, hosted by the Bangalore Realtors Association-India (BRAI).
The Convention is the most sought after annual event where realtors, developers, investors, and other slake holders in real estate from all over India and the world converge to share and learn, but above all to connect to do business with each other.
With rapid globalization and India surging ahead economically, and with networking and collaborating replacing individual transactions, it is of paramount importance that realtors, developers and investors connect with each other across geographies to form reliable business associations, and build more profitable businesses.
The exhibition gives an ideal opportunity for Developers to reach out to realtors and investors, and an equally ideal opportunity for realtors and investors to get first hand information on Developers and their projects across the country. An array of attractive business and learning sessions are proposed to be held over the 2-day Convention to help achieve better perspectives of the real estate industry and thus grow in the exciting future that lies ahead. The 10th Convention promises to be the biggest realty congregation in India with an expected convergence of over 1500 delegates from 40 cities across India and International delegates from 40 countries. NAR-INDIA has a total strength of over 50,000 members and associates. The delegates will include a rich mix of Realtors, Developers, Architects, Lawyers, Investors, Venture Capital Firms, Equity Funds, Real Estate Professionals, Corporate Real Estate Heads, Project & Facility Managers, Property Valuers, Chartered Accountants, Financial Institutions, etc. The two-day event will be packed with engaging and informative activities such as promotions by our leading sponsors, expositions, panel discussions, educational programs, brain-storming sessions, cultural activities, etc, culminating in a gala closing event.
The event will be given wide publicity by leading newspapers, hoardings, radio, business television channels, social media and other promotions and advertising across the city.
The Convention enables Developers to promote their brands and create awareness among realtors across the country at a fraction of the cost of other promotional activities.
NAR-INDIA, the single national level organization of realtors, aims at changing the country's skyline by elevating the standards of practice of the Real Estate Brokerage business to a global level where ethics, transparency, accountability, rule of law, and governance prevail.