TOTAL REALTY
A property developed for BRAI for the benefit of all brokers
Zahed Mahmood, Chairman of Technology, Bangalore Realtors' Association of India, has championed the cause of technology and disruption in the real estate brokerage space. A man of ideas who believes that change is a way of life, Zahed has come up with an innovation that promises to change the course of real estate agency over the years. This is a cooperative movement of real estate agents. While everyone has a portal of their own, why not an exclusive portal of Realtors. When we list all our properties on this portal it will create more potential and we can even leverage technology such as artificial intelligence to better-manage the marketing efforts.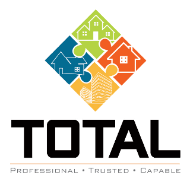 This innovative marketing concept is the brainchild of Zahed who is leaving no stone unturned to push this among all stakeholders. He, along with his sub-committee members of BRAI comprising Wasim Taher and Nasir Sharief, passionately calls on all members of BRAI, NAR-India and all individuals looking at buying or selling property to make use of this channel. It opens up the market on the one hand and creates more choices for sellers on the other. This does away with the need to pay for use of portals of other agencies. A bit like the App of a cab aggregator, this channel will help you find and deal in property at no cost and across a wide market spanning the world.
Total Realty has an integrated multiple listing service (MLS) of property. BRAI is now promoting this among the trade and prospective buyers/sellers across India to get more people to use this portal. An App will soon be developed to make it possible to use this channel across more media such as smartphones. Zahed has gifted this concept to BRAI. Total Realty is now also available on the BRAI website for all to use.
What Total Realty with MLS does for you:
It brings total transparency in all aspects of the brokerage, adding to the credibility of the broker
It serves as an authentic record of all exchanged listings. You know for sure there are no Bots or dummy entries in the MLS
It has updated data as the listings are removed by the system once in two months
It is easy to navigate with features such as self-correcting and advanced search
You are rid of unnecessary emails clogging your inbox. You get only relevant and sought emails on property of interest to you
You can avoid creating SMS and What's App groups interested in specific property categories and instead post on the website
This website makes it possible to conduct SEO campaigns to draw more eyeballs to the webpage